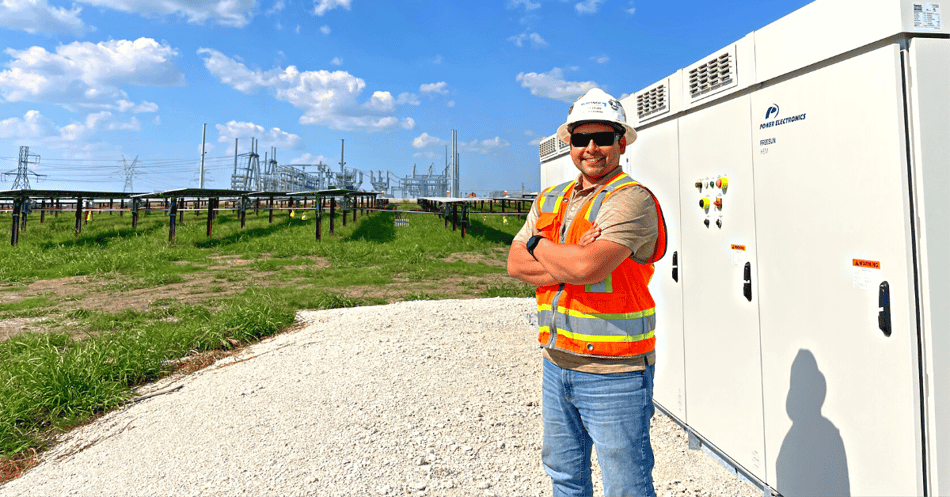 Blattner Celebrates Hispanic Heritage Month
Posted on September 22, 2022 | Blog, Culture, Careers, Character
Blattner is celebrating Hispanic Heritage Month from September 15-October 15 with employee spotlights highlighting our Hispanic and Latino team members.
Thirty-four percent of Blattner's employees identify as Hispanic or Latino. For Blattner, it's important to highlight the impact this community has on the renewable energy construction industry and to show our appreciation for the dedication this group has for helping us build a better tomorrow.
 
Blattner Energy commissioning superintendent Jose Valdez may be building the energy of the future, but he has an interesting family and heritage history to thank for setting him up for success.

In his position with Blattner, Jose supports acceptance testing and commissioning activities on solar projects, getting them ready to be energized to provide safe, reliable, clean energy. Long before his days in renewable energy, he was a young man growing up in the southern tip of Texas in the town of Raymondville – a farming community of about 10,000 people known as the "Gateway to the Rio Grande Valley."  
He loved to go fishing at a nearby canal and appreciates his upbringing in the rural community.
 
"I come from a rich culture that has had many influences. One thing that I cherish from that culture are the recipes that have been passed down from generation to generation," Jose said. "Preparing tamales the same way my great-great grandmother did, for instance, connects us through time."
 
His main inspiration as a young man was his father, Inez Valdez. Inez inspired Jose with his stories, especially those stories of the hardships the Hispanic community had when he was growing up. Inez was part of the Onion Strike of 1979 in Raymondville with his first wife, Juanita, as they fought for the right to earn minimum wage.
Inez was even featured in a documentary called "The Valley of Tears," which focuses on the Mexican American community that had worked the onion fields of rural South Texas in three different eras, observing how the seeds of change planted 20 years ago were influencing current times. "The Valley of Tears" can be viewed on YouTube.
 
"It's struggles like those that inspired me to take advantage of the opportunities the workers of that time gave my generation," Jose said. "When I look at my future today, I'm thankful for the exciting road that history placed me on."

Heather Ramirez HELPING CREATE 'SENSE OF Community' AT D.H. Blattner
As a site safety coordinator for California-based D.H. Blattner & Sons, Heather Ramirez is part of a team building clean solar energy to energize the future and protect the planet. In her job, she works to keep her team members safe while being part of innovations that are changing the face of energy. She is proud that the work she does in renewable energy construction is contributing to helping make the world a better place.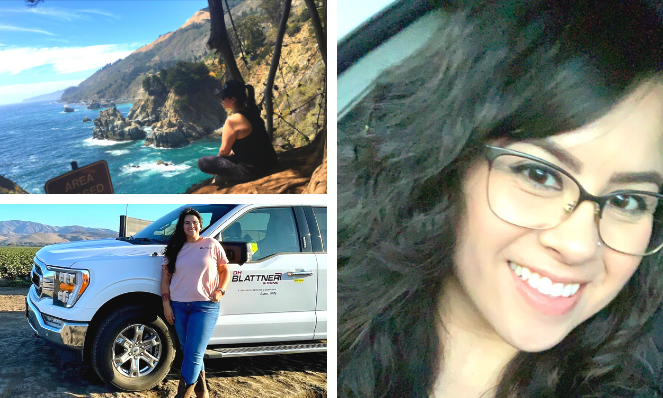 D.H Blattner & Sons site safety coordinator Heather Ramirez.
 

Blattner's employee population is about one-third Hispanic or Latino, which is very important to her.
 
"I'm not just a small piece of the puzzle. With a company this size, and how it stretches across the country, it's great to have that additional sense of community wherever we are, especially when we are away from our loved ones at home. I'm developing lasting relationships with people who have become like a second family to me," Heather said.
 
Heather grew up in Salinas (California) where much of the nation's agriculture originates. She credits her grandparents for showing her the meaning of hard work – from an early age – in the strawberry fields they worked in. Heather cherishes her heritage, which has created such a strong bond for her and her family.
 
"The traditions shared through generations have created a sense of belonging no matter where we are in life. My family taught me to take care of your fellow neighbor and that there's no better sense of accomplishment than to know you've done something good for another," Heather said.
Learn more about a career path with Blattner by clicking below.