Be part
of something
bigger.
Employees at Blattner are driven by purpose and supported with industry leading practices and a community of innovators and change makers.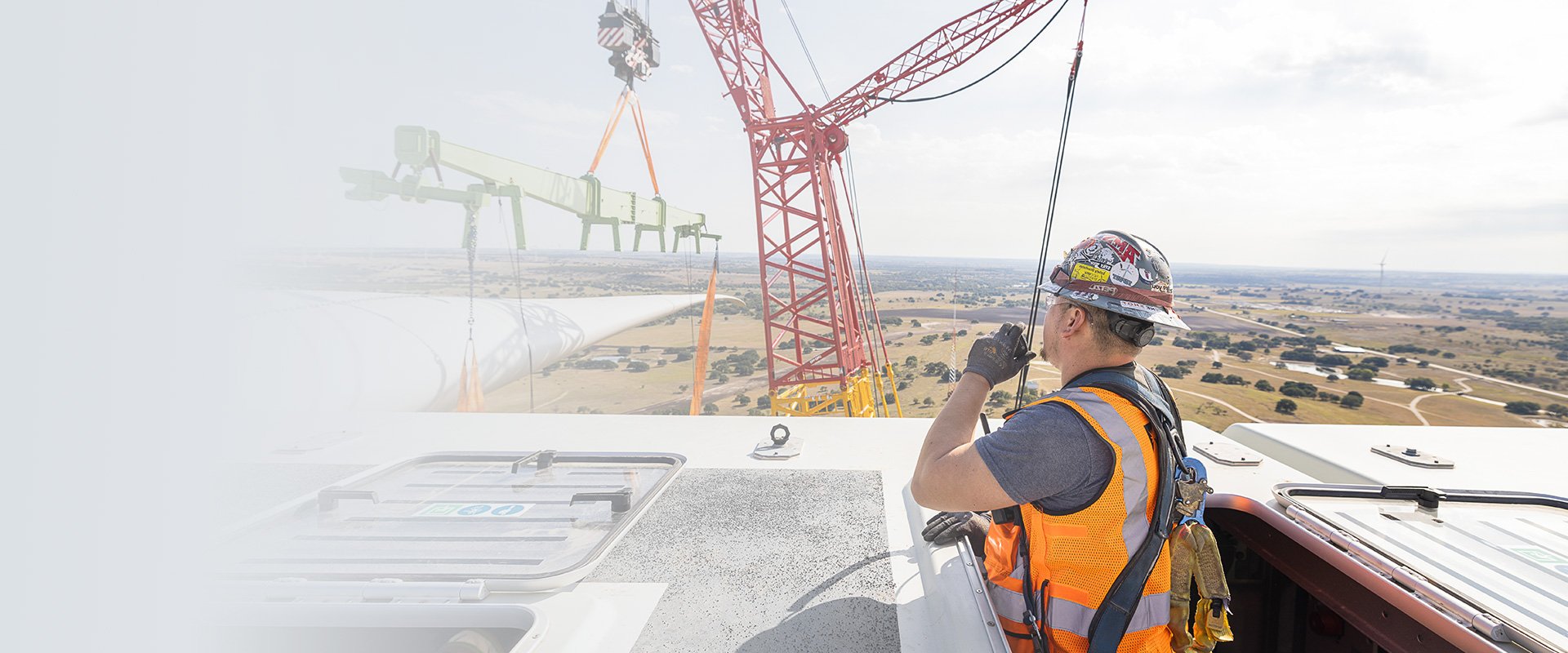 Seeking bright people.
Blattner has career opportunities available in the heart of Minnesota and across the country. Opportunity is waiting to take you whenever you're ready to go. Power our professional services and corporate support for our nationwide renewable energy efforts.
Additional construction management and craft career opportunities are available with Blattner Energy and D.H. Blattner in renewable energy construction.
Take charge with a role in renewable energy construction across the country.
Lead the pack with a role in construction management in California.
Energize Your Career.
As a company dedicated to personal and professional growth, your potential here has no limits. While benefits do depend on position and eligibility, there are some standard benefits in place you'll enjoy:
Competitive compensation packages
401(k) with employer match
100% employer-paid health insurance premiums
Life insurance
100% employer-paid dental insurance premiums
HSA and Flex Spending Account options
Paid Time Off (PTO) including holidays
Education and employee assistance programs (EAP)
Years of service recognition
Professional Development
Committed to diversity, equity and inclusion
CHARACTER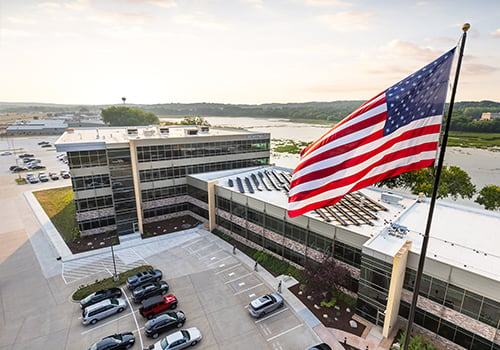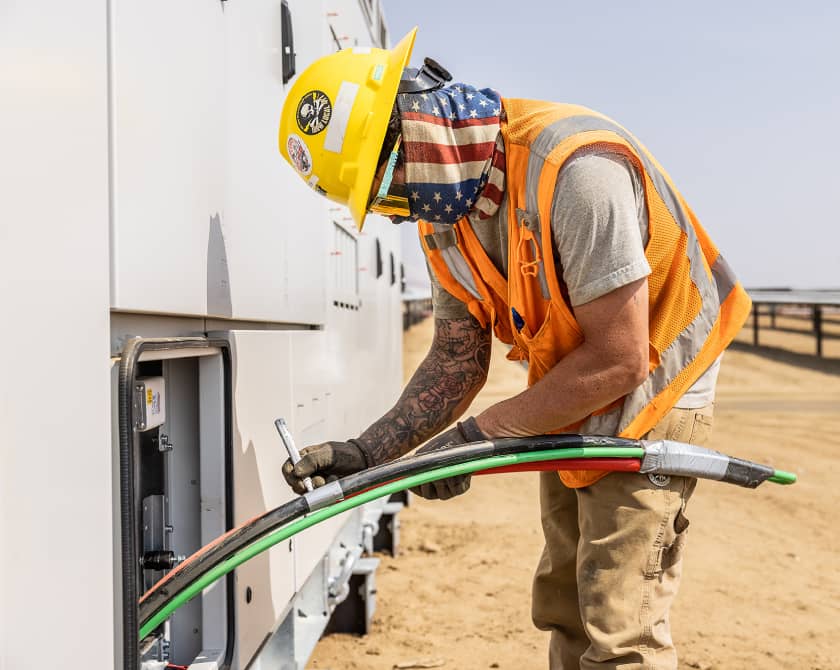 Veterans welcome.
Our company culture, the work we do and the industry we work in all benefit from the skills and experiences of military veterans. Renewable energy construction offers near-endless opportunities. If you're in search of a career that always changes, challenges and rewards, you've found it.
Equality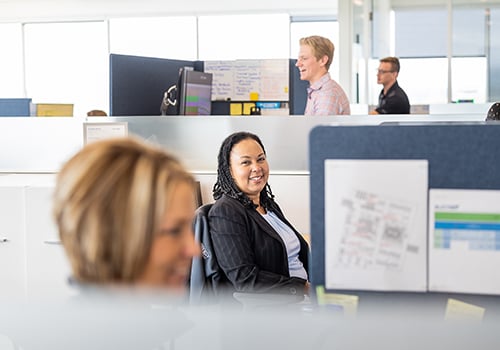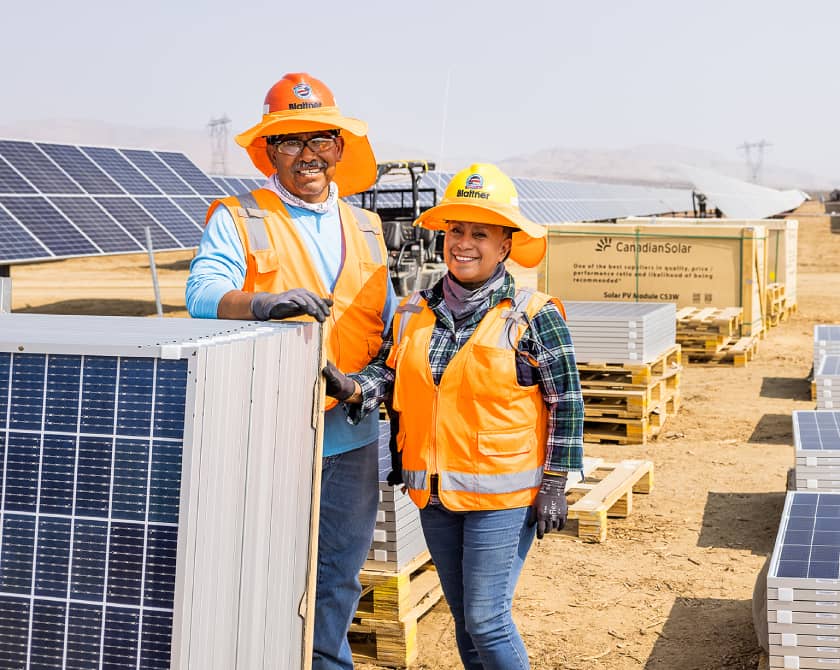 Diversity. Equity. Inclusion.
At Blattner, we are committed to a nondiscriminatory approach. And what that means is we provide equal opportunity for employment and advancement. We believe all individuals, regardless of gender, race, ethnicity, national origin, age, sexual orientation or identity, education or disability, belong at Blattner.
Blattner is an EEO company and Women, Minorities, Veterans and people with disabilities are encouraged to apply.
Powered Up! Culture.
Employees create and grow Blattner's culture through their actions and decisions. Culture responds to everyday influence, from moments big and small. Cultivating company culture is a never-ending process, and at Blattner, we celebrate it with our Powered Up! culture program.
Stay Up To Date On Careers.
Construction
Craft
Construction
Management
Corporate
Professionals