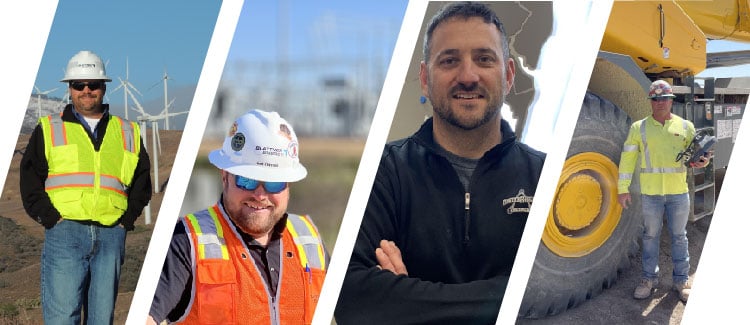 Passion For Safety Propels Blattner Employees To Prestigious Certificate.
Posted on April 20, 2022 | Blog, Culture, Character, Employee Spotlights
Jerry Carrow calls it one of his proudest achievements.
Carrow is one of five Blattner employees who participated in the comprehensive Northwest Lineman College's lineman certification program over their careers. The program features 10 learning units with 10 exam modules and is based on a four-year, self-paced experience plan.
Carrow (a General Superintendent), Installation Superintendent Ben Chester, General Superintendent Aaron Welsh, Foreman Tom Kruser and Director of Construction Stan Goldstone have all received the certification from Northwest Lineman College.
"It's a great program, one of the best-formatted, well-written technical educations I've had in my career," said Carrow, a general superintendent for Blattner. "It was a real personal achievement for me when I completed it. It took tons of self-discipline. It was 250 hours of study and test-taking, but it was well worth it because it provided me the best learning experience possible."
Northwest Lineman College, along with Blattner, is a Quanta Services Company. The college is part of Quanta's commitment to training the industry's workforce. Safety is a core value for Quanta and Blattner. Both aim to create a culture in which employees have the opportunity and responsibility to take ownership for their safety and the safety of their co-workers.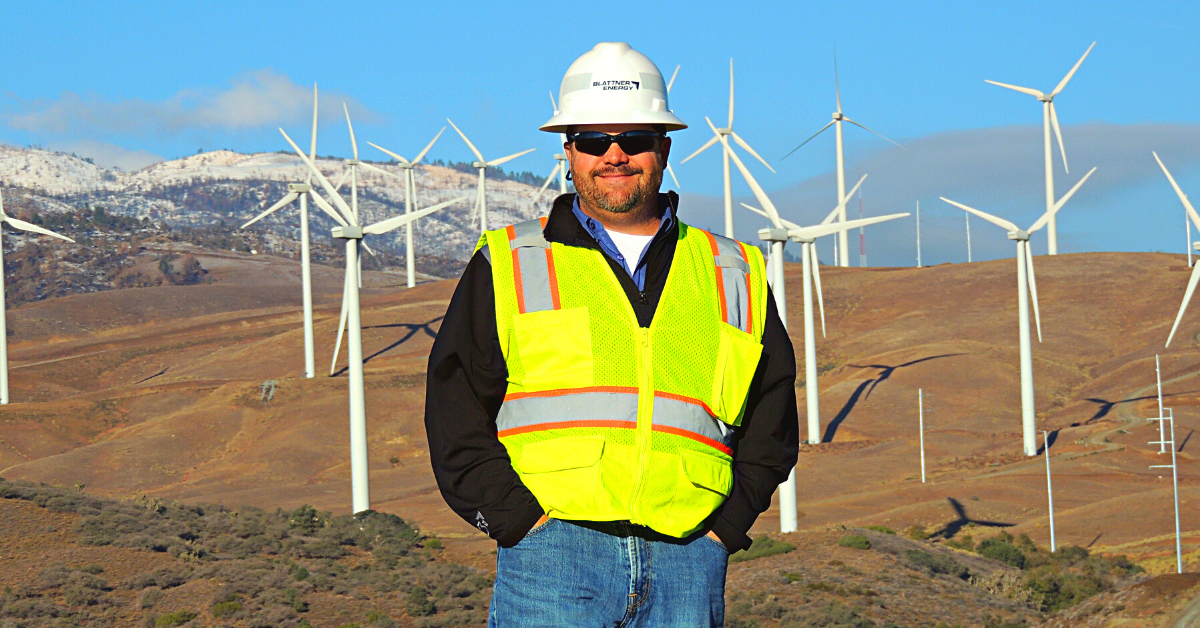 Blattner general superintendent Jerry Carrow.
Training Leads To Growth
Chester has been with Blattner since 2007 and received his Northwest certification in 2016. Receiving his certification allowed him to grow professionally.
"It helped me become more knowledgeable within all construction," Chester said. "It was challenging to achieve the certificate, but I had the support of Blattner to help me with anything I needed."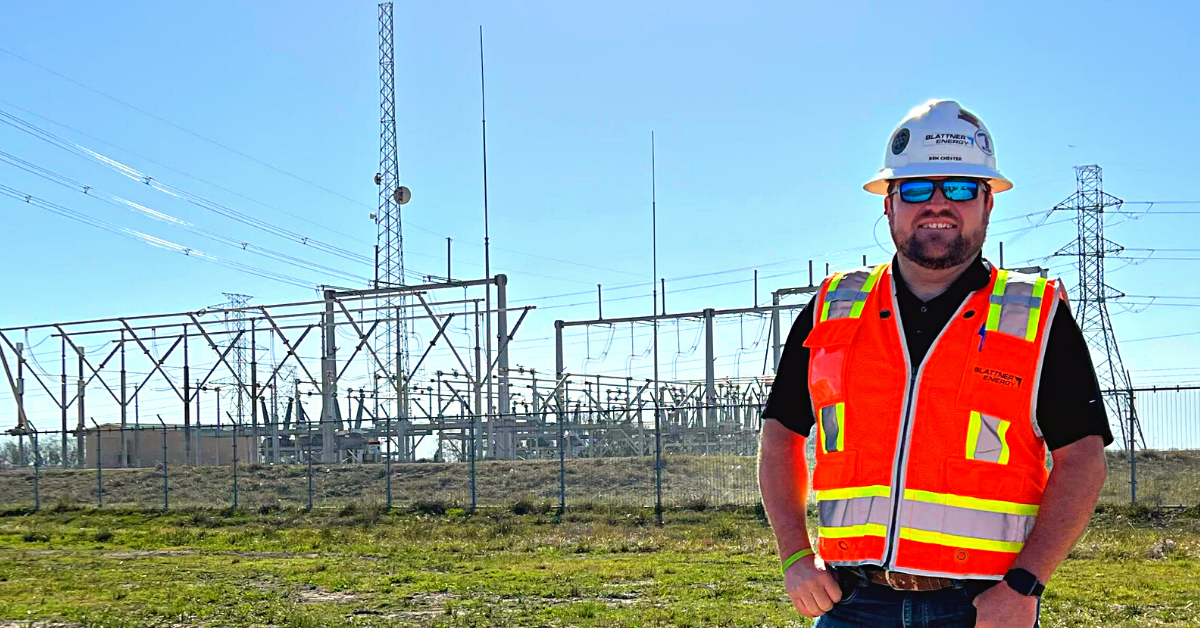 Blattner installation superintendent Ben Chester.
For Kruser, who has been with Blattner since 2006 and received his Northwest certificate in 2015, it was logical for him to take the classes for the progression of his lineman career.
"The certification definitely paid off for me," Kruser said. "I did the work over time, and I absolutely took something away from it. Knowing I'm in a field that provides an essential service for people is very rewarding."
Welsh, who has been with Blattner since 2001, isn't a lineman by trade, but taking the courses to get the certificate helped him have a better understanding of electric utility systems and how they operate.
"It absolutely helped me in that, especially understanding the collection systems and the distribution power through substations," said Welsh, who received the certificate in 2018. "When you're working full time and have a family, it takes some time. But if you're dedicated to finishing it, it's well worth it. When the opportunity came up, it was easy to say yes."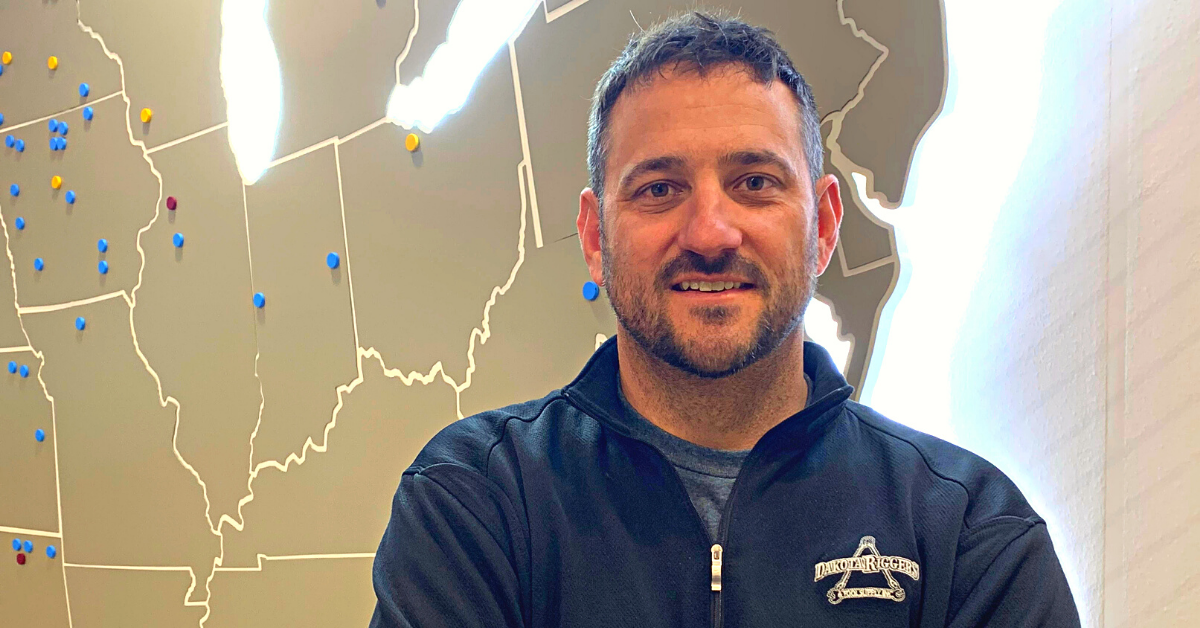 Blattner general superintendent Aaron Welsh.
Safety First
Quanta and Blattner have a passion for safety. Each employee plays a part in making sure everyone makes it home safely. It's a responsibility. By intertwining safety throughout all levels of Quanta and Blattner, every employee is part of a great safety plan.
For linemen, the job not only requires hard work, but organization and troubleshooting. That's why safety is of the utmost importance.
"Safety is the first thing I think of when I get on the job site," Chester said. "And it's the last thing I think about when I go to bed. To say that safety is important in my job is an understatement. As a manager, I plan the work as safely as possible for the employees working under me. Planning the work is where safety begins."
Kruser credits Blattner for making safety such a priority for their employees.
"I feel like I'm meant to be in this job because I get to make sure that other people stay safe. I never felt like I could do that sitting in an office. Blattner is the safest place I've ever worked," Kruser said.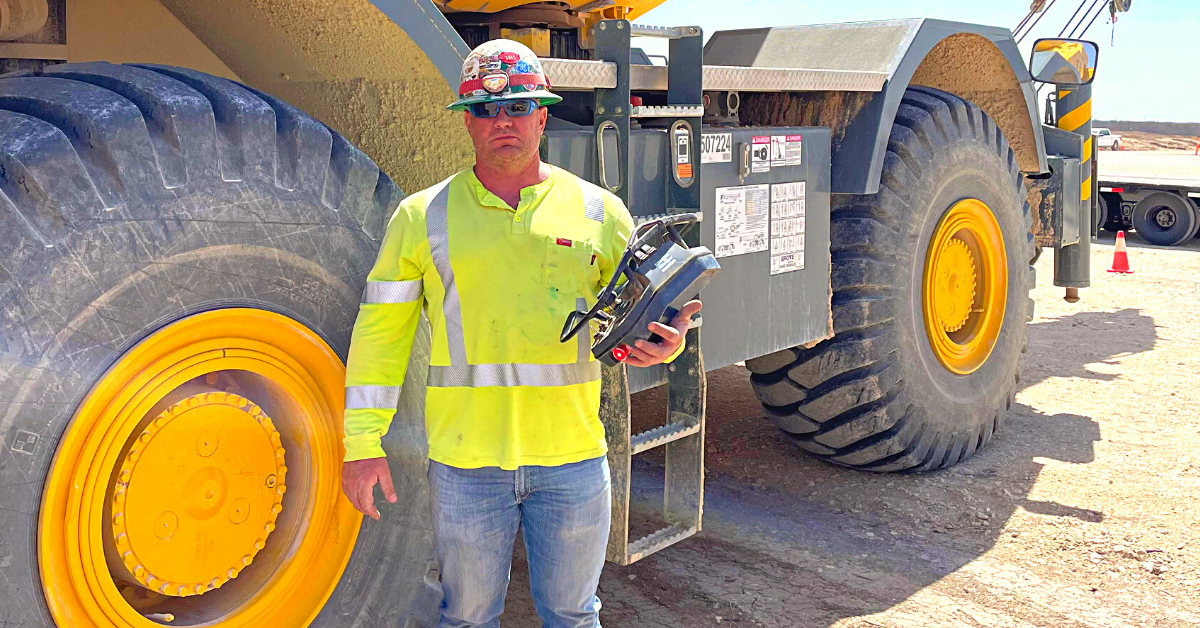 Blattner lineman foreman Tom Kruser.
Knowledge Leads To Safety
The courses that the Blattner employees took at Northwest Lineman College focused on everything from general knowledge, skill to behavior.
The effectiveness of any safety program hinges on training for each employee. That's why the modules the Blattner employees completed are essential to maintaining a safe and effective job site. At Blattner, all employees receive thorough training, both job-specific and job site-specific. Every training is documented, and individual training records are constantly reviewed, maintained and updated.
"The knowledge of electricity is so very important to our work," Carrow said. "That knowledge gives you confidence and that's key to leadership. It's nice to know I work for a company that wants to do things right while taking care of their tradespeople."
Blattner continues to build a better tomorrow through renewable energy. We are continuously innovating and learning to seek a better way to do what should be done for the betterment of our world.
"Providing power to millions of people is a super cool thing," Carrow said. "But what I find truly rewarding is being part of a company that cares about its people.
To learn more about a career with Blattner, just click below.