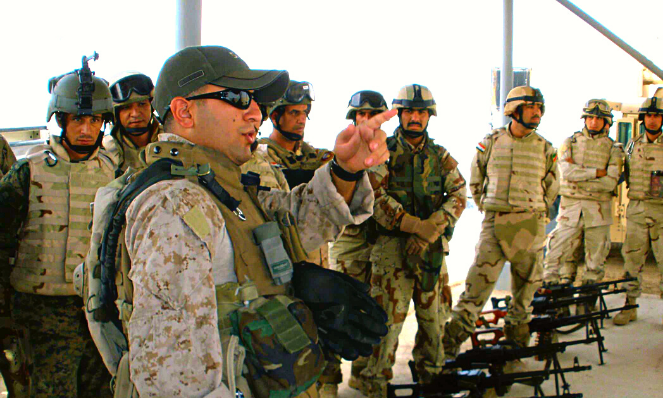 Blattner Veteran Shares How Military Shaped His Life
Posted on May 25, 2022 | Blog, Culture, Careers, Character, Employee Spotlights
There are heroes all around us.
Blattner is fortunate to have more than 170 military veterans on our team. May is the perfect time to celebrate those heroes with it being National Military Appreciation Month.
Blattner HEROES is a group dedicated to supporting veterans, veteran families and friends through recruitment, resources, career development and recognition. It is open to anyone at Blattner who would like to support the purpose of the group.
Blattner process excellence analyst Ziyad "Zee" Mashhadani is one of our Blattner HEROES.
A Journey Unlike Any Other
Mashhadani was born in Baghdad, Iraq, in 1984.
He was the oldest of six children and was raised there by his parents, Bassima and Tariq. He attended Baghdad University where he received degrees in media journalism and computer science.
But his life changed when the United States invaded Iraq in March 2003. At the time, Mashhadani was working as the media news director for Saddam Hussein's state-controlled news outlet.
"I faced considerable adversity during the onset of regular combat operations and the follow-up insurgency that mostly involved Iranian militia," Mashhadani said.
In 2004, Mashhadani volunteered for the Officer Candidate School in Iraq's Military Academy, which had been newly formed with the United States and coalition forces. After successfully completing training, he received his translation and linguist certification from the United States consulate and was commissioned as a second lieutenant liaison officer with the Iraqi Ministry of Defense.
"I was immediately assigned duties with the United States Marine Corps as a high-risk intelligence scout, reconnaissance and special tasks. I worked as a special advisor between the Iraqi Special Forces and the United States troops," he said.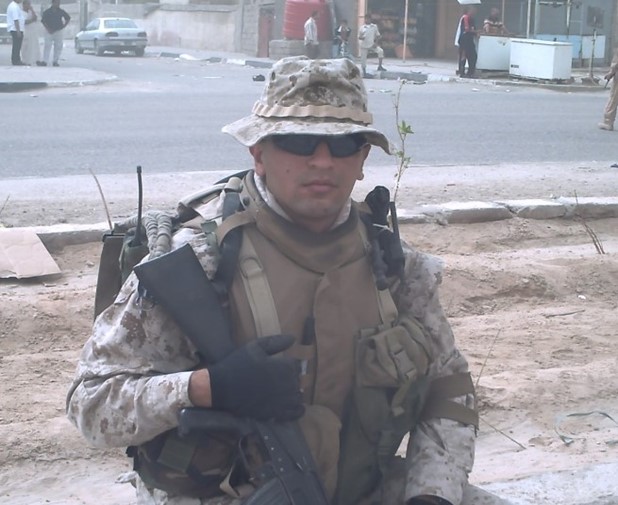 Blattner's Zee Mashhadani received many honors for the six consecutive years of non-stop service during the Iraq War from 2004-2010. He came to the United States on a special immigrant visa in 2014 and settled in Arizona.
Beginning in 2004, Mashhadani performed six consecutive years of non-stop service in Iraq, supporting nearly all the branches and various United States combat elements. He participated in numerous combat operations. He received the Iraq Commitment Medal, the Life-Saving Award from the U.S. Marine Corps and certificates of appreciation from the Marine Corps, the United States Department of Defense and the Iraqi Special Forces.
Mashhadani came to the United States in 2010 with a special immigrant visa. He chose to settle in Phoenix, Arizona.
"Arizona is really the closest thing I could find to home," Mashhadani said.
In 2014, he married his wife, Aileen. He and Aileen have a daughter, Zena, and a son, Zion. Working at Blattner, and being able to work with the HEROES program, has been a great experience for him. And although he isn't a United States military veteran, what he did to support the country during wartime tells you all you need to know about him.
"It's my sincere pleasure and honor to work at Blattner," Mashhadani said. "It's one of the finest companies in the country and we're leading the way in renewable energy construction."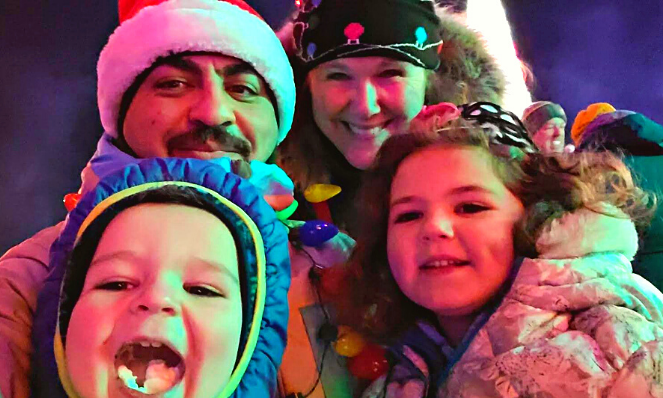 Zee Mashhadani with his family, including wife, Aileen, daughter, Zena, and son, Zion. Mashhadani is a process excellence analyst at Blattner.
Blattner HEROES' Impact
One way the Blattner HEROES program is delivering value for veterans is by interviewing them for possible career fits at Blattner.
Recently, Jerry Snider, a member of our IT team and a board member for our HEROES group, went to Killeen, Texas, which is just outside of Fort Hood, to participate in a military job recruiting event on behalf of Blattner. While there, he had the opportunity to speak with about 50 individuals who are transitioning from the military.
During the event, Snider and other Blattner team members had an opportunity to work with the Army's Community Service Employment Services, Airstreams Renewables, the Home Builders Institute (HBI), the Texas Veterans Commission and a local workforce center.
Airstreams Renewables is a program that provides a cost-effective solution to assist active-duty service members in their transition into civilian jobs. The programs are specifically designed to focus on skills necessary to complement military veterans.
For renewable energy, Airstreams will train soldiers on how to install wind turbines. Airstreams has nine locations across the United States and conducts multiple courses throughout the year.
HBI works with active-duty soldiers, veterans and their family members who aspire to enter the construction industry, or other skilled trades. During a 12-week course, students receive six weeks of carpentry instruction and six weeks of electrical construction.
HBI works closely with students on employability skills while creating connections with local employers, like Blattner. They also follow students after they graduate to assist with their job search and placement in the skilled trades.
"The event gave us the chance to network and develop relationships in the Fort Hood community," Snider said. "We want to maintain and foster those connections so we can give veterans a career path at Blattner."
To learn more about open positions at Blattner, click below.