What
Powers
Us.
Innovation
Family
Curiosity
Trust
Coffee
Leadership
Service
Hope
Blattner celebrates 50,000 renewable energy megawatts as more than an unprecedented industry milestone. It's a celebration of life, history, humankind and our collective future. It's the rejoice of hot coffee in the morning, and family dinners at night. We take great pride that every watt of our energy empowers industry and innovation, comfort and conservation, family and friends. What powers us is beyond a number—it's the infinite ways we enrich lives and build a better world for future generations.
Building A Better Tomorrow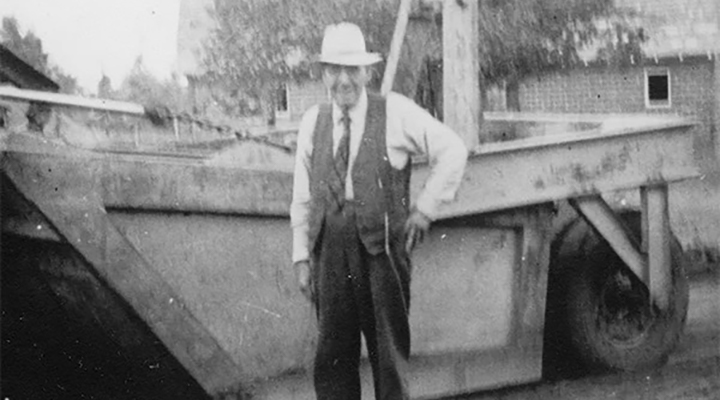 The Past
Achieving more megawatt output than any other contractor isn't something that happens overnight. It happened because Blattner has been powered by continuous improvement, innovation, and certainty along with a passion for more than 100 years. A great run that keeps getting better.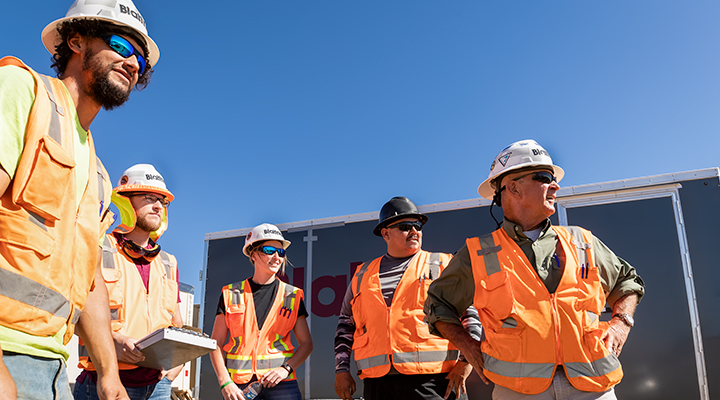 The People
Success begins and ends with people. The best folks—filled with intelligence, compassion, creativity and an unstoppable work ethic. When you do that you attract the finest partners and the most loyal customers. Together, we are building a better tomorrow, one project at a time.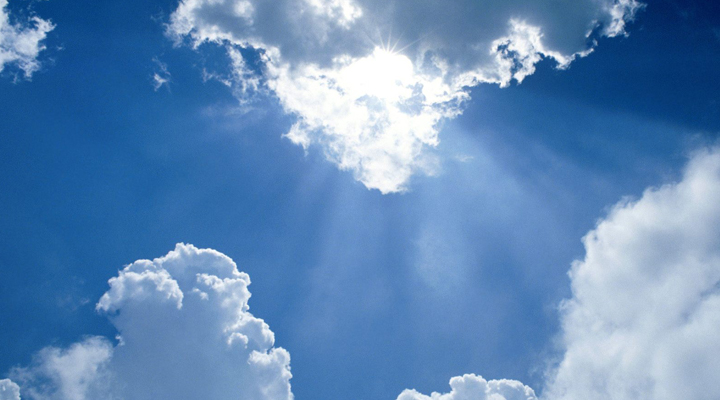 The Future
The best way to honor history is by fixing our eyes on a bright, sustainable tomorrow. It means never forgetting the relationships built, innovations made and all the lives we touch by doing what we do so well. It's the big and small moments, powered by our people, partners and communities.
Mega-What?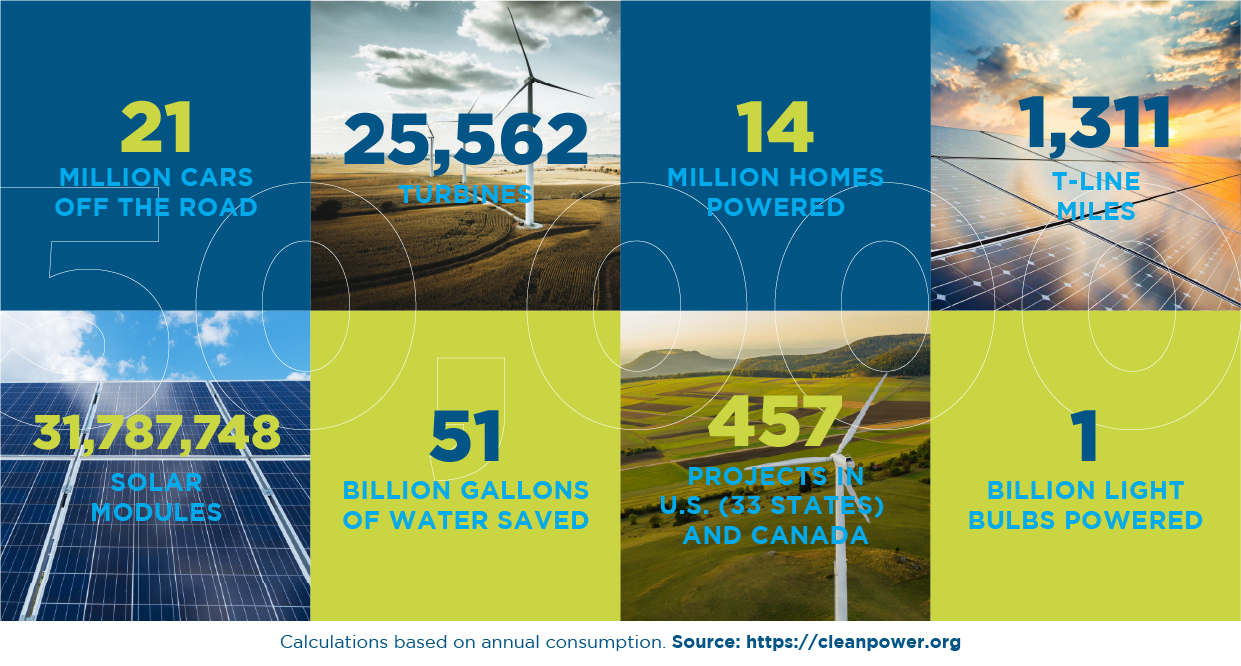 Celebrate With Us
In addition to hosting a 50,000 megawatt celebration at the Blattner campus and in the field for our remarkable team, we have many other community-based initiatives in development to honor the milestone—along with ways for you, our neighbors, to get involved. Stay tuned!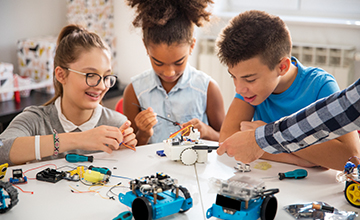 Education Support
We are investing in K-12 schools and other education opportunities where our renewable projects reside throughout the U.S.—all for the greater good.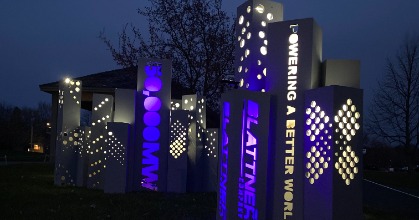 Community of Light
Placed along the Lake Wobegon Trailhead in Avon, MN—these solar-lighted obelisks symbolize the light, power and hope for our Central Minnesota Community.
The Next 50,000 Megawatts
Wind and solar energy, along with energy storage, continue their growth as the demand from consumers, corporate purchasers and the world increases. So Blattner's next 50,000 megawatts are on the horizon. Together we'll help make the world and future brighter.
Tell Us, What
Powers You?
A long run or a power nap? Innovation or collaboration? In 50 words or less, please share what (or who) fuels your hope for a bold and bright future. Responses will be shared throughout the Blattner community.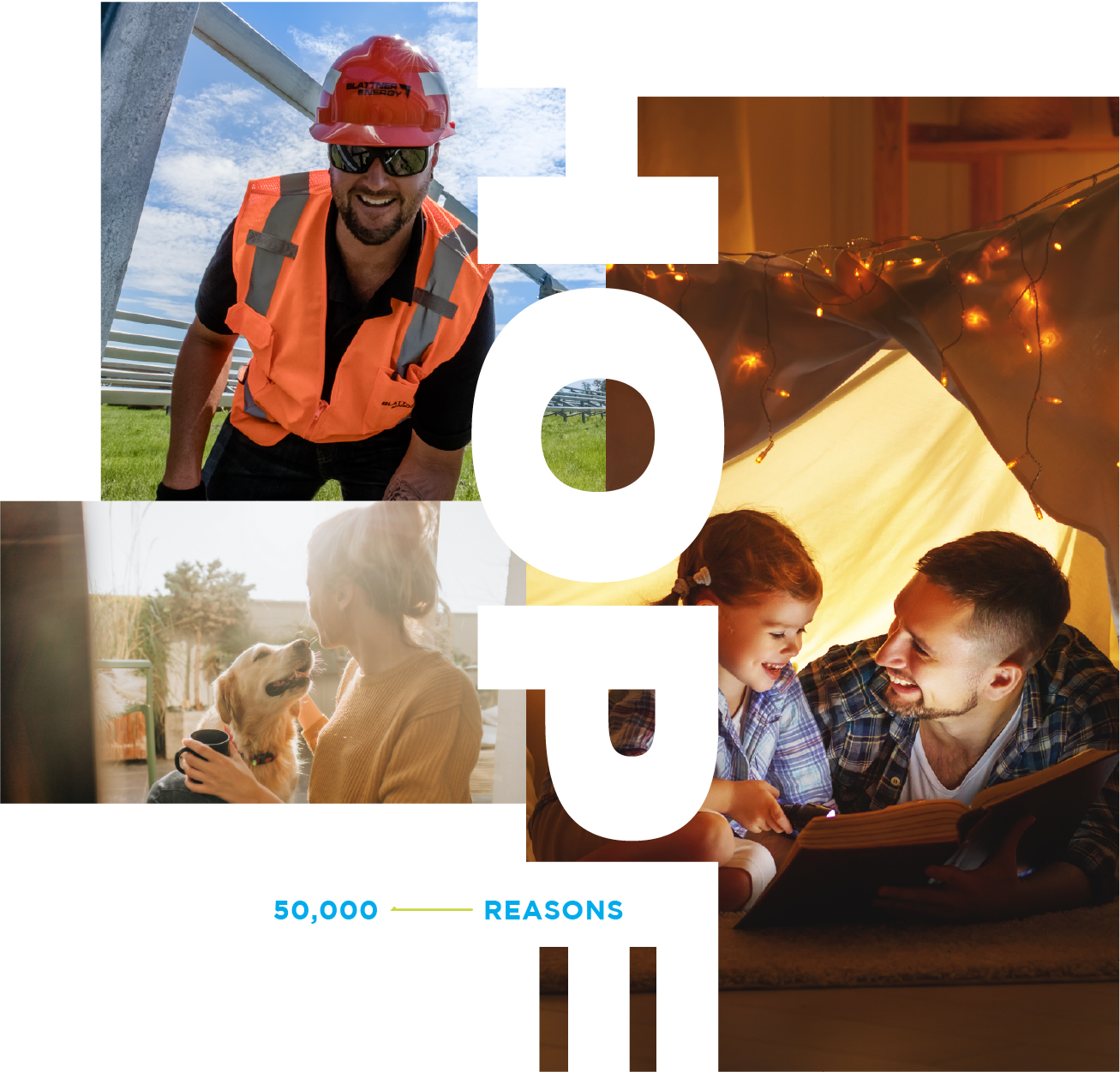 The Blattner Family of Companies includes Blattner Company and its several subsidiaries, including,